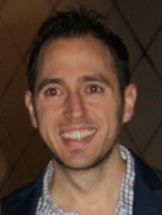 Kevork Hacatoglu is a Senior Policy Analyst at the Ontario Ministry of Transportation specializing in air quality, climate change, and alternative fuel and vehicle technologies. He holds a PhD in Mechanical Engineering from the University of Ontario Institute of Technology (UOIT). His doctoral research focused on developing a methodology to quantitatively assess the sustainability of energy systems. This culminated in the development of a new index that incorporates fundamental thermodynamic, economic, and environmental constraints to combine multidimensional indicators into a single-score evaluation of sustainability. This novel Integrated Sustainability Index can assess the sustainability of an energy system relative to an ideal reference state instead of being limited to comparative rankings via relative assessments of multiple systems.
Kevork has a Master of Environmental Studies (MES) degree from Queen's University. He worked with David Layzell in assessing transformative systems to enable large-scale bioenergy production of Canada's vast biomass potential through integration with existing transportation corridors and fossil fuel infrastructure. Potential bioenergy corridors include the network of natural gas pipelines and the Great Lakes St. Lawrence Seaway.
Kevork holds an undergraduate degree in Chemical Engineering (Environmental Option) from the University of Toronto.