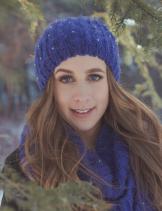 (403) 210-9668 | jlfett@ucalgary.ca
Jenessa Fett recently graduated from the University of Calgary with a Bachelor of Science in Electrical Engineering, which included an Energy and Environment Specialization with a capstone course that involved using the concepts and models from CESAR. After graduating university, she participated in the Haskayne School of Business's Summer Incubator Program to learn more about entrepreneurship and building startup companies.
Jenessa has worked in the oil and gas industry for two and a half years in various roles – from control systems and automation to regulatory and environmental – and in various sectors including the upstream as well as the midstream. This hands-on experience provided her with valuable insights on the operations and perspectives of a major industry and key economic driver when considering Canada's energy future.
Jenessa brings to CESAR a range of industry and entrepreneurial experience, a technical background, and a passion for finding solutions to the climate challenge. She is excited to contribute her skills and expertise to this exciting and valuable initiative.
Publications
Electrifying the Oil Sands: An alternative to steam with the potential to reduce Alberta's emissions, Energy and Environmental Specialization capstone course poster (2015)