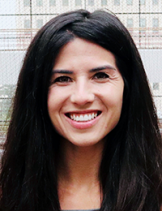 (403) 210-9668 | catherine.mackinnon@ucalgary.ca
Cat MacKinnon has more than nine years of professional experience in the upstream energy industry in various technical, corporate and financial roles. They encompass production, facilities, development engineering, strategic planning and financial performance and analysis, working with conventional oil and gas assets and technology development teams.
Cat joined CESAR as a research assistant to support the Green Freight Programs Hydrogen Study. Her work will focus on enhancing the knowledge base of safety concerns associated with hydrogen fueling, storage and onboard operations, and identifying hydrogen price targets by jurisdiction. She hopes her work will help to dispel public misconception, increase consumer confidence and support the establishment of good standards and best practices through suitable regulatory policy, to ensure the successful development of a hydrogen economy in Canada.
Cat is nearing completion of her Master of Science degree in Sustainable Energy Development (SEVD). She recently completed her capstone project, exploring the carbon footprint and carbon management strategies of direct and indirect GHG emissions associated with operations of a remote, off-grid research station in the Yukon.
Cat has a Bachelor of Science degree from the University of Calgary in Chemical Engineering, with a minor in Petroleum Engineering. She is a Professional Engineer in good standing with The Association of Professional Engineers and Geologists of Alberta.
She is passionate about educating youth in environmental and energy efficiency initiatives as a volunteer facilitator with programs like Nature's Ride and Let's Talk Science. Cat aspires to align her career with her passion for energy, sustainability and carbon reduction initiatives. She is keen to support the discovery of more efficient and effective energy systems, so future generations can continue to utilize the energy we are blessed to enjoy in such abundance.