Posted on Mon, 01/29/2018 - 06:50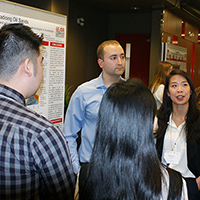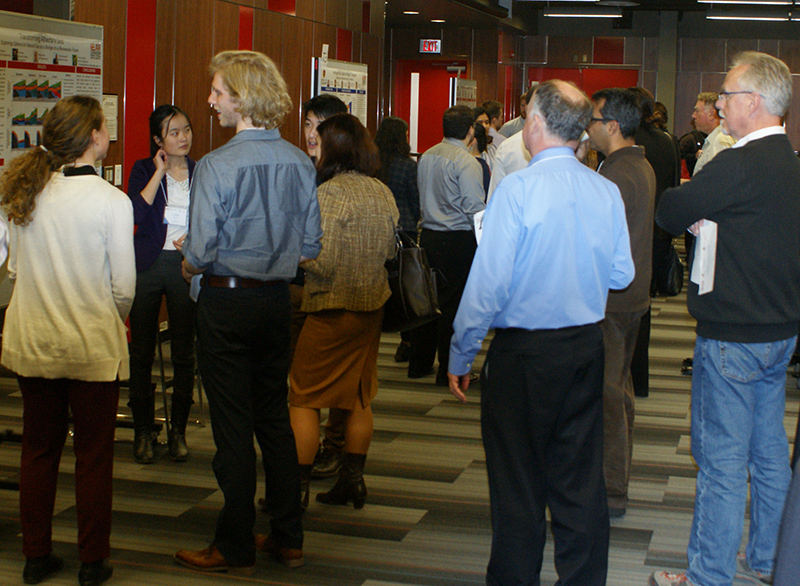 ---
Studies focus on potential pathways to reduce greenhouse gas emissions
By Mark Lowey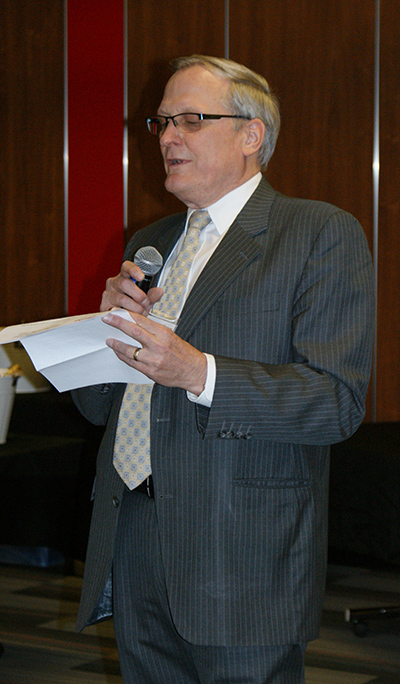 David Layzell
University of Calgary students presented their studies on potential pathways to reduce Canada's greenhouse gas emissions to close to 100 people from industry, government, non-governmental organizations and academia at a special event in Calgary.
Forty-eight students showcased their research posters at UCalgary's Downtown Campus in December 2017, in the fourth annual event, titled "Pathways to Sustainability: Canada's Energy Future." The by-invitation event was organized by Canadian Energy Systems Analysis Research (CESAR) Initiative and jointly sponsored by UCalgary.
"These students have been doing exploratory studies, assessing how particular combinations of technology, infrastructure and behavioural changes could contribute to a credible, compelling pathway that will help Canada make its greenhouse gas commitments," David Layzell, course coordinator/instructor, professor and CESAR's director, said at the event.
"Some of these project ideas look pretty promising," he said. "In other cases, the students have identified significant economic, environmental, technology or policy barriers to deployment."
Data resources for the student projects were contributed by CESAR using, in many cases, data extracted from CanESS (Canadian Energy Systems Simulator), a technology-rich, economy-wide energy systems model developed by whatIf? Technologies Inc. in Ottawa.
The natural science, business and engineering students, in their final year of undergraduate studies, are enrolled in the Scie529 capstone project course in sustainable energy, environment and economy – part of the Energy Sciences Concentration in the Natural Sciences Program in the Faculty of Science at the University of Calgary.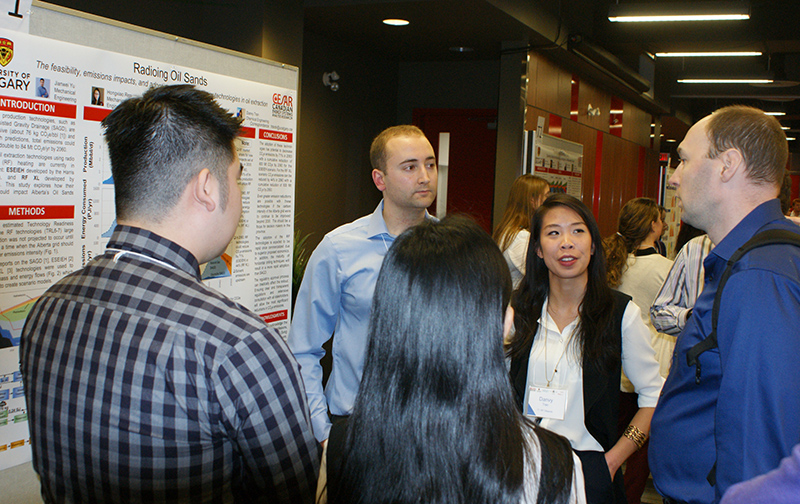 Ten posters, each created by an interdisciplinary team of students, resulted from three months of research that included working with professional advisors from industry, government and non-governmental organizations. Each poster summarized the research insights the students gained on topics that encompassed:
Want to see the posters presented at the CESAR event?
CLICK HERE
And then select '2017' from the drop-down 'year' option
radio frequency technologies for oil sands extraction;
transforming Alberta's electrical grid using natural gas;
hydrogen fuel cells for freight transport;
deploying 'made-in-Alberta' oxy-fuel combustion technology;
tapping natural gas pipelines to transport hydrogen;
using renewable gas for industrial heat;
the role of biochar and agriculture in reducing carbon emissions;
impacts of shared autonomous vehicles on GHG emissions and cobalt reserves;
technical potential of rooftop solar energy in Alberta; and
adopting heat pumps in Ontario's residential sector.
Research on CESAR Pathways Project also highlighted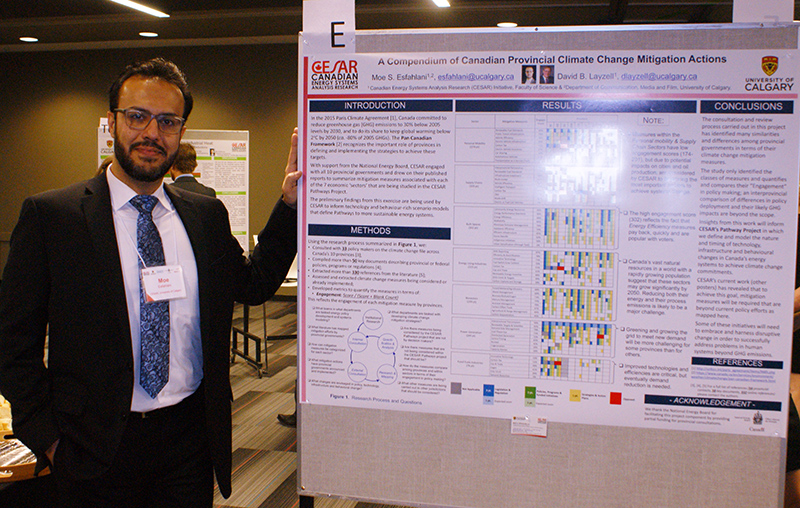 CESAR researcher Moe Esfahlani
Along with the 10 posters presented by undergraduates, CESAR staff and graduate students presented an additional 10 posters. Many of these focused on CESAR's Pathways Project, which is looking at all sectors of the economy and all provinces in Canada forward to 2060, to identify pathways that could help Canada meet its climate change commitments.
"We're excited to say there's a rapidly growing interest across Canada in CESAR's Pathways Project and in the tools we're developing to make it happen," Layzell said.
Canada has committed to reduce national greenhouse gas emissions by 30 per cent by 2030 and about 80 per cent by 2050, while simultaneously growing the population and the economy.
Achieving those targets won't be possible with incremental change, Layzell noted. "Rather, it will require transformative, even disruptive, changes in our economy and the way we live, work, move, eat and play."
However, we have seen these kinds of transformational changes in other technologies and sectors of the economy in the past 20 to 30 years, he added. Innovations in digital technologies have disrupted major industries, including photography, music, video/movie, books, news media, telecommunications and banking.
Many innovative technologies are entering the marketplace, such as autonomous and electric vehicles, and lower-cost technologies for solar power and electricity storage.
These technologies are often coupled with new business models for delivering energy services, such as car sharing, cogeneration, or 'prosumers' – producers and consumers of electricity – that are creating distributed energy systems.
Layzell said a key question from a climate change perspective that CESAR's Pathways Project is exploring is: What disruptive technologies or business models have the potential for success, and which ones will align with Canada's greenhouse gas emissions and emissions commitments?
Another key question is: How could transformative or even disruptive technological, business or social innovation be directed to address societal goals (including, but not limited to GHG-emissions reduction)?
CESAR plans a series of publications on the results of its analysis and work, which is supported by the Edmonton Community Foundation and the National Energy Board (NEB).
NEB involved in energy modelling analysis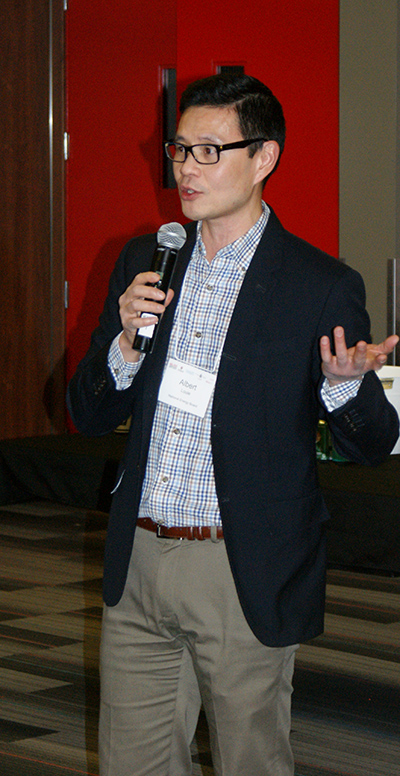 Albert Louie
Albert Louie, director of energy markets at the NEB, told event participants that the national energy regulator has been working with CESAR on the Pathways Project to learn about the current and future policy directions that different jurisdictions are looking at, and the implications for the rest of the country.
"We're very pleased with the consultations" led by CESAR, which "will continue to inform our work," he said.
The NEB also does energy modelling analysis and data visualizations, and provides hydrocarbons assessment, renewable energy and technologies analysis, and pipeline information. The NEB produces weekly market reports and snapshots.
The regulator's Canada's Energy Futures project is the main forward-projecting model of energy supply and demand to 2040; it was recently updated and released in October 2017.
"It included two ground-breaking scenarios, one on a higher carbon price and another on high-technology/high renewables adoption," Louie said.
Engaging with the community to find 'real-world' solutions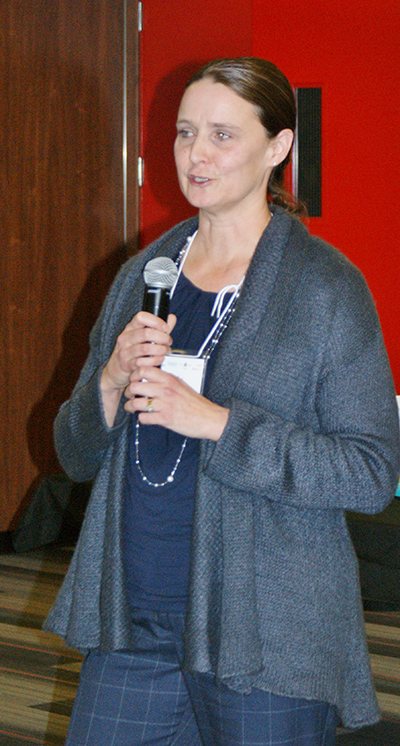 Cindy Graham
Cindy Graham, vice-dean of UCalgary's Faculty of Science, said the CESAR-organized poster event "is a is a real showcase of the kind of work that we do in all faculties at the university, not just in the Faculty of Science or the Schulich School of Engineering."
"It really speaks to how we think about our academic plan, how we think about our research plan, and how we are trying to build connections with our community," she said.
"Everything in this room really speaks to one of our research platforms at the university: 'Toward Low Carbon Energy.'"
The undergraduate students' projects on scenarios-based modelling also aligns with the Grand Challenges identified by the Faculty of Science in its new strategic plan, Curiosity Sparks Discovery, Graham said. "We want our students to engage with the community, engage with real-world topics, come up with real-world solutions."
That includes being able to work in a team and communicate effectively, she added, "to stand in front of people and defend their work . . . really being able to engage with community is important."
Students connect with professionals
The students were excited to show off their research to members from the community, says mechanical engineering student Nicole Belanger, a member of a team that explored the role of biochar and agriculture in reducing carbon emissions.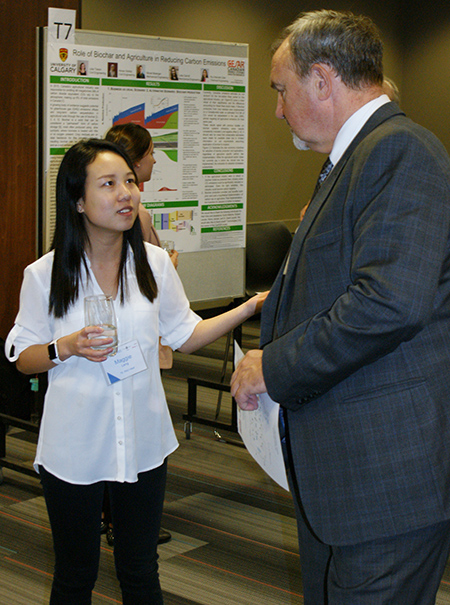 "We felt that it was a fantastic opportunity to connect students with industry, as well as bring attention to the great research CESAR has done in low-carbon energy," she says.
"It was inspiring to see the growing community of professionals interested in sustainability come together and share ideas and thoughts about what a low-carbon future could look like."
Mechanical engineering student Eric Patterson, on a team that investigated the potential for rooftop solar energy in Alberta, says the students benefitted a lot from the downtown poster session.
"Having the opportunity to share our findings with industry professionals and interested parties was an incredible experience, both from a personal and professional development standpoint. The experience provided valuable feedback and networking opportunities."
The second blog in this series will take a look at some of the student team projects and responses from experts in the community.
---
Pictures from the event
Click on the thumbnails to enlarge the picture.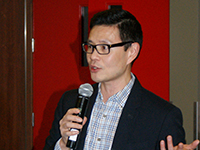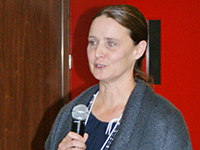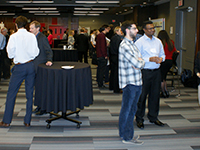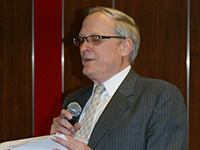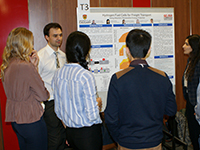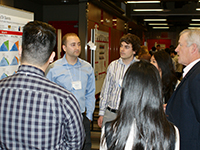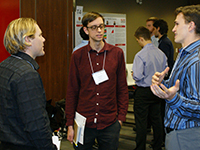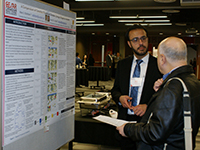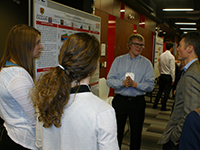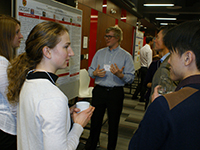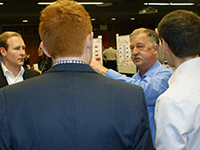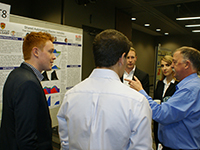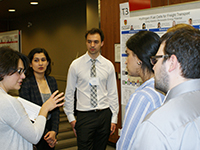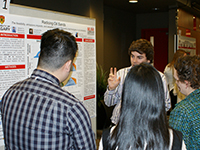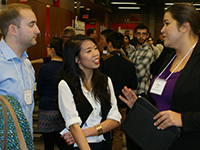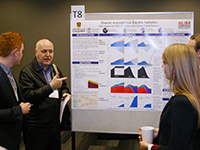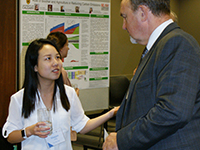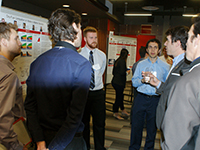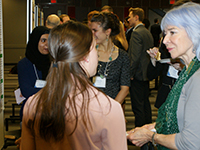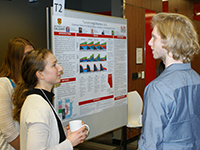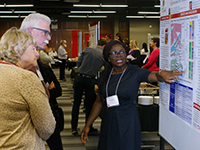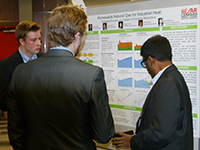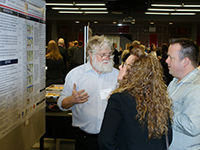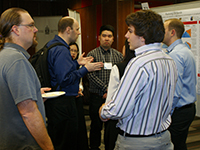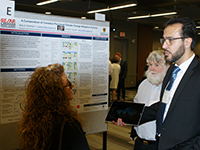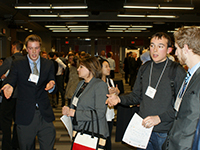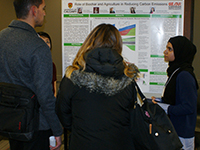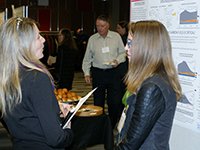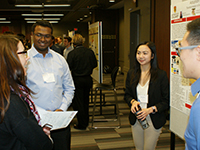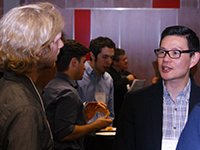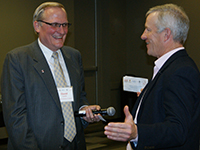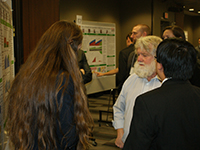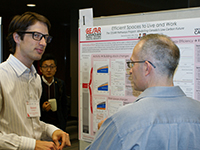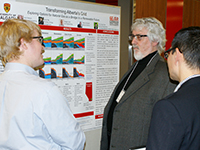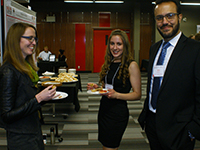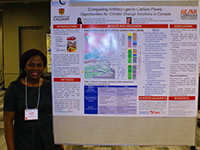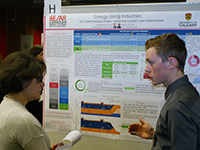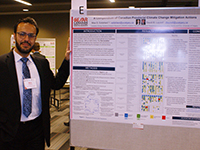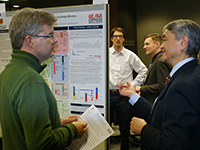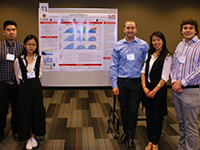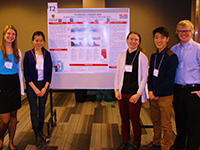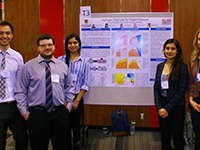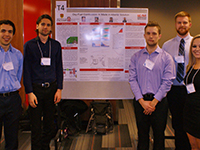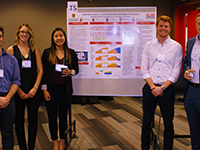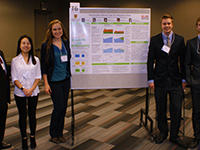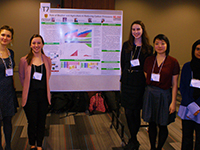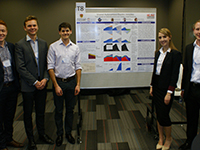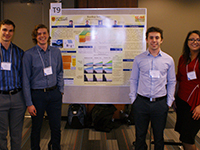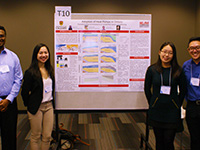 ---