Posted on Mon, 08/26/2019 - 09:05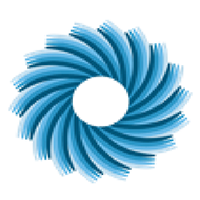 I am proud to have had a role in the creation of the Transition Accelerator.
With generous support and engagement from a number of charitable foundations in Canada, I was able to work as part of a multi-disciplinary team to support the creation of the Accelerator. My colleagues in this effort are Dr. James Meadowcroft (Canada Research Chair in Governance for Sustainable Development), a political scientist at Carleton University who studies socio-technical transitions and Dr. Normand Mousseau, Professor of Physics at Université de Montréal and Academic Director of the Trottier Energy Institute at Polytechnique Montréal.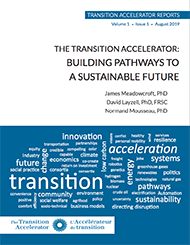 Figure 1. A report documenting the philosophy and methodology for the Transition Accelerator. Click on the image to download.
The three of us collaborated to produce a report (Figure 1, available in English and French) that was also released this week. In that document, we have outlined the philosophy and proposed methodology for the Accelerator.
Thanks to James Meadowcroft's understanding of past socio-technical transitions, this initiative is deeply grounded in the principles and theory of transformative systems change. There is excellent alignment between this theory and the more practical work that CESAR has been doing on the strategies to 'direct disruption' in the energy systems supporting freight and personal transport.
This new organization will build on and significantly expand the work that CESAR has been doing to co-create and launch industry-led consortia focused on the transition to a vibrant, low carbon economy.
The Accelerator will be funding some work in CESAR, and will provide funding to many other research groups across Canada who will complement and extend CESAR's capacity, engaging other sectors and regions across Canada. The Accelerator will also be applying the methodology to other sectors of the Canadian economy that have high greenhouse gas emission, other challenges needing improvements, and disruptive forces at play.
In the short term, the Accelerator will focus on building and launching consortia supporting two transition pathways:
A vibrant hydrogen economy across Canada anchored by heavy freight transport;
The decarbonization of personal mobility and our cities through the judicious implementation of autonomous, connected, shared and electric vehicle technologies;
The Accelerator will also explore other credible and compelling transition pathways that have the potential to speed the transition to a low carbon economy. If you have ideas that you think the Accelerator should explore, please send them to Dan Wicklum at dwicklum@transitionaccelerator.ca. 
The Philosophy and Methodology of the Transition Accelerator
The report shown in Figure 1 delves into the philosophy and methodology of the Transition Accelerator in considerable detail. However, for those wanting a synopsis or 'Reader's Digest' version, we offer a document that can be downloaded here.